Your Breakfast Kitchen
This centrally heated room has additional wall lights, and is ventilated through a Velux window.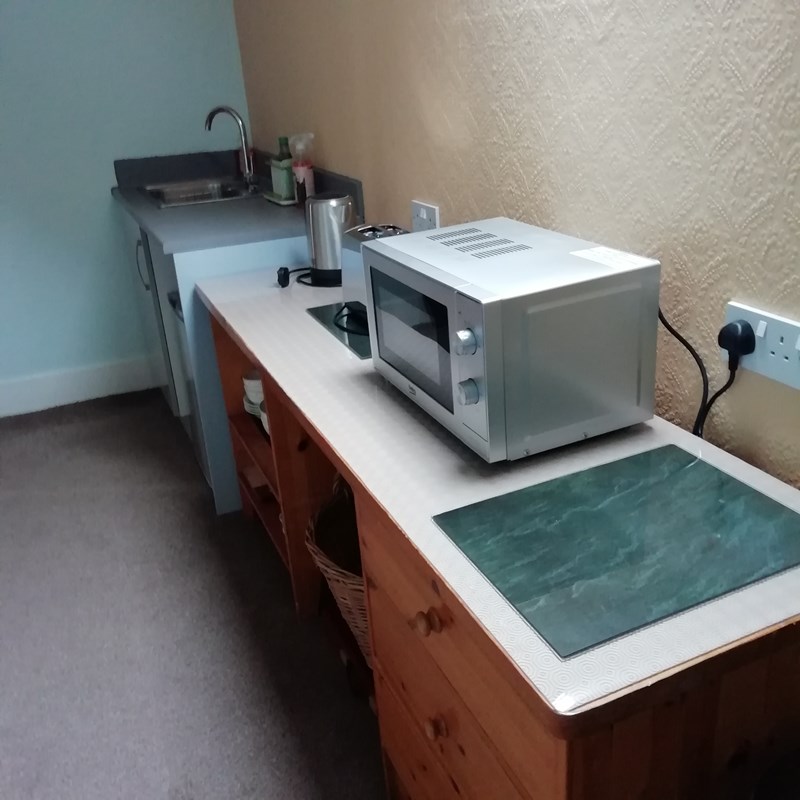 Supplied with a fridge, microwave, kettle and toaster, you can now bring simple foods from the nearby Supermarket to prepare for yourself, or collect a Take Away from our local pubs and restaurants.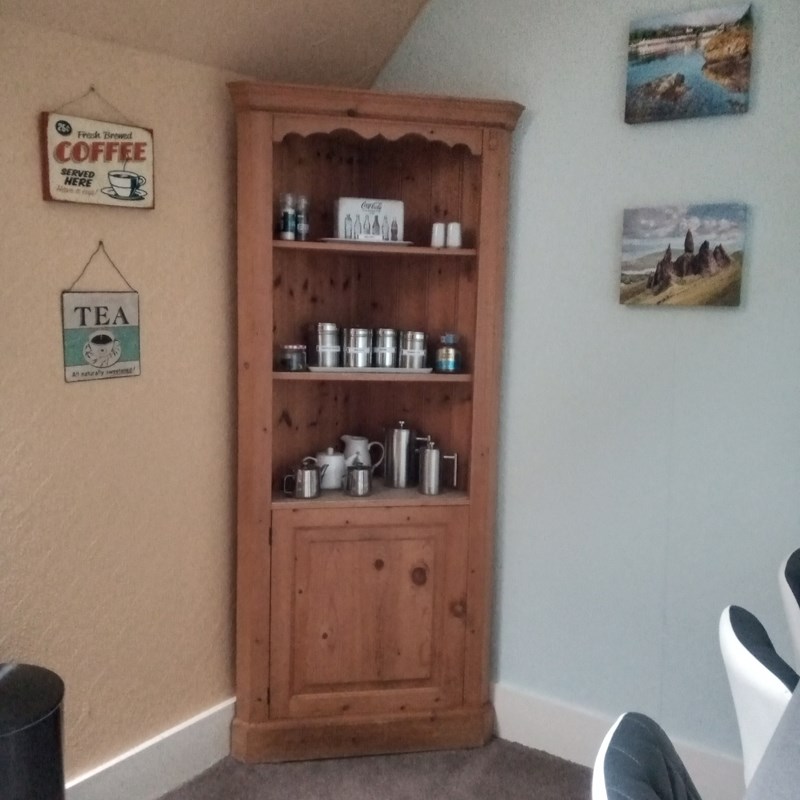 There is sufficient cutlery, crockery and glassware for all your needs, along with Cafetieres, teapots and microwave cooking utensils.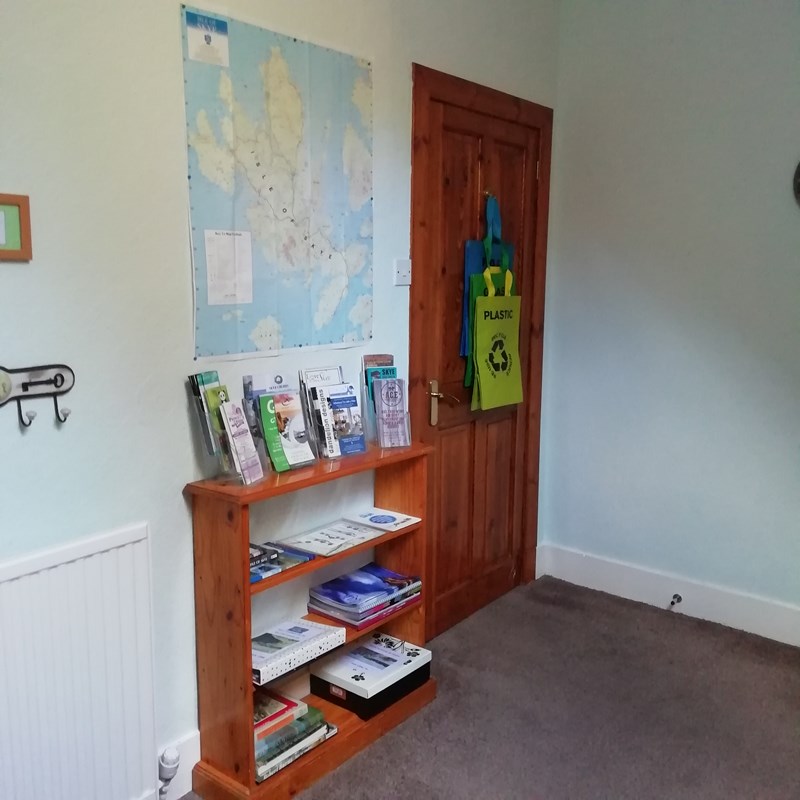 As an added bonus, this room also has a selection of games and puzzles for your entertainment, plus a range of essential Visitor information, including guide books and maps, and instructions on how to drive on our Single-Track roads!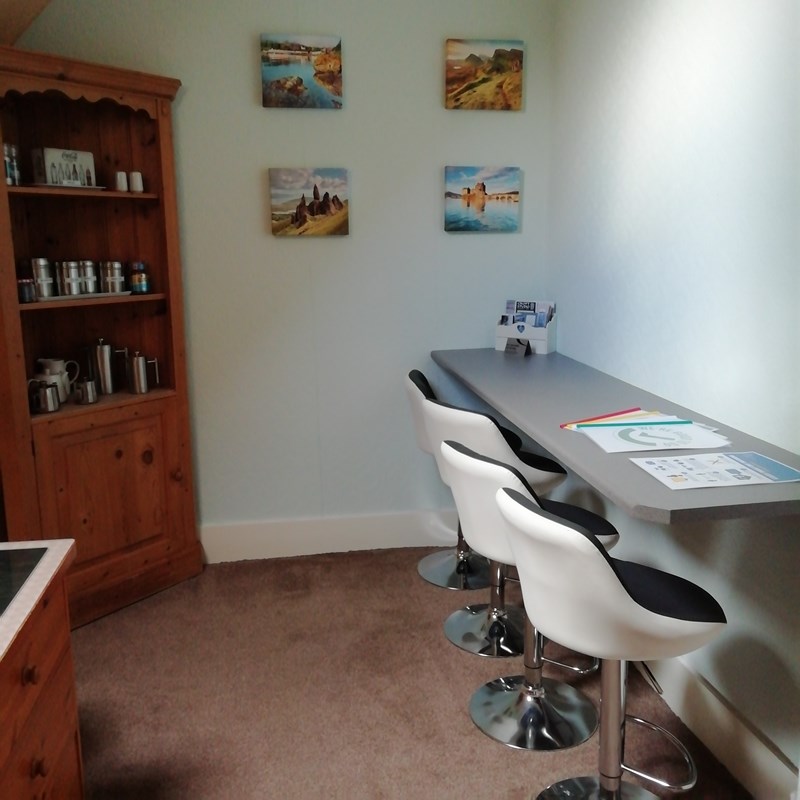 Beside the Breakfast Bar are four comfortable, easy-riser bar-stools.
Your Breakfast Kitchen is supplied with hygienic washing-up and waste facilities.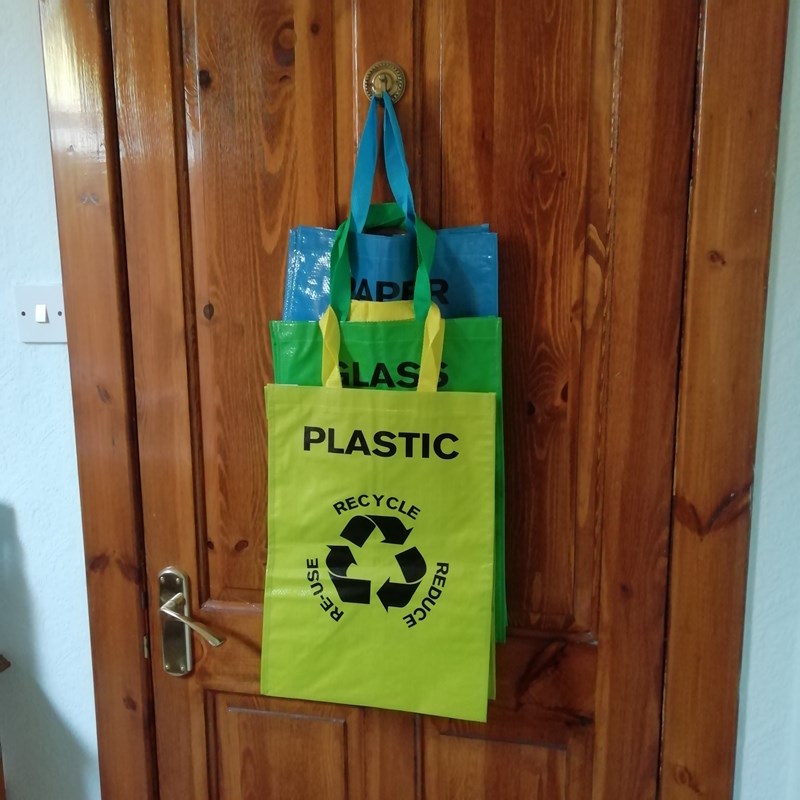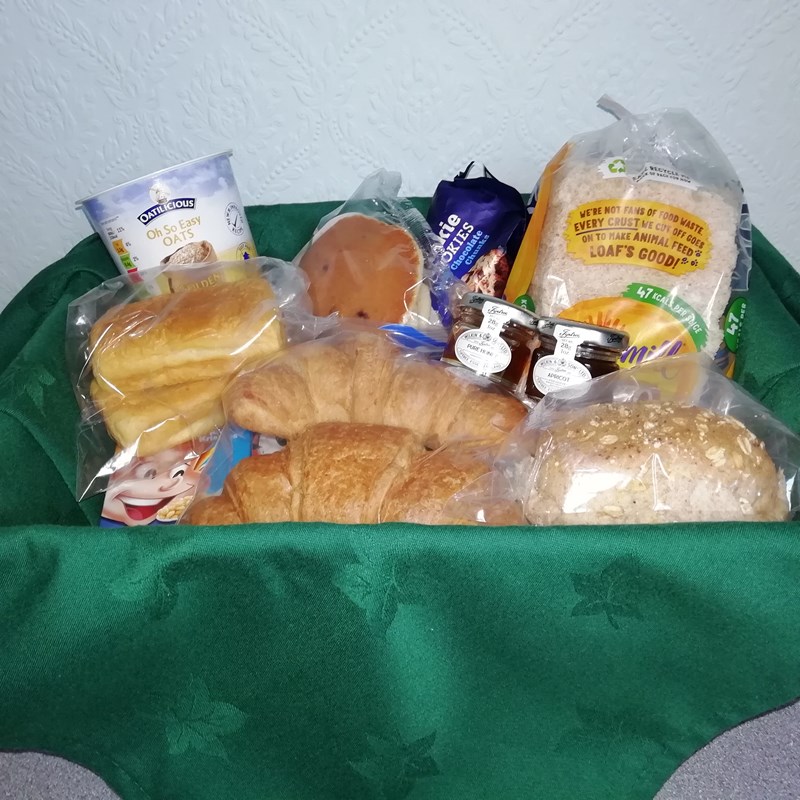 You will receive a COMPLIMENTARY BREAKFAST BASKET ** on arrival, with plenty of popular items to set you up on your first morning, all Pre-wrapped in accordance with Covid-19 guidelines. You will also find Ground Coffee, a selection of tea-bags, sugar and biscuits in your Breakfast Kitchen for you to enjoy at your leisure.
******************************************************************************************
** Vegetarian, Vegan and Gluten-free choices can be made available – but you will need to let us know beforehand! Call or message us on 074 19 14 14 19 to tell us what you need.
** Fresh milk is already in the Fridge as part of your Welcome pack. If you need a Dairy-Free alternative, no problem - just call or message before your stay to tell us what you need, on 074 19 14 14 19
******************************************************************************************