Conusg Bed and Breakfast has Changed!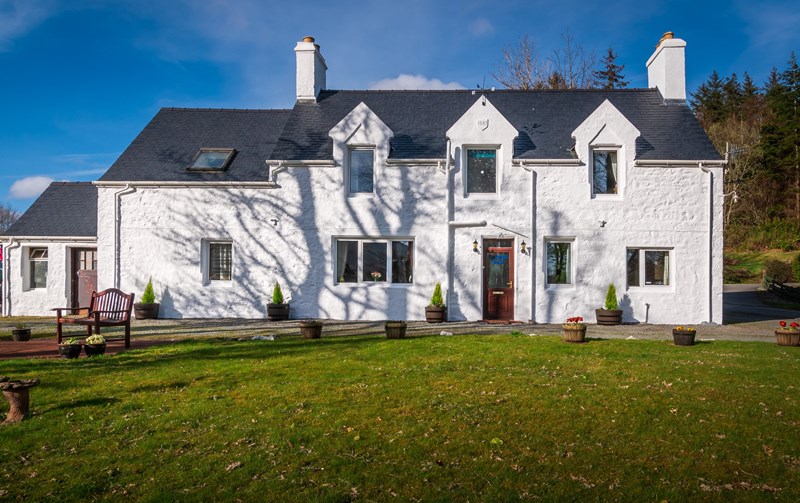 You are still sure of a WARM WELCOME here at Conusg - but in order to comply with CURRENT (November 2020) Covid-19 restrictions, we are now offering our SELF-CONTAINED SUITE of rooms on the First Floor for ONE PERSON ONLY to stay here CONTACT FREE for a minimum of 3 nights. Available ONLY to those entitled to travel into Scottish Highlands (Tier 1, Scotland) during NOVEMBER and DECEMBER 2020.
You will be the ONLY Guest in the house, with full use of a Double Bedroom, a Family Bathroom and our newly created, adjacent Breakfast Kitchen, equipped with fridge, microwave and toaster for your EXCLUSIVE use.
Due to current requirements for minimal contact between Visitors and Host, check-in instructions will be texted to you before your arrival. You have direct access to your Suite from the main entrance.
Your Host lives on-site and is only a call away if you need assistance – 074 19 14 14 19.
Social Distancing will be observed at all times.
You can see your Double Bedroom HERE:
You can see your Twin Bedroom HERE:
You can see your Family Bathroom HERE: