Covid Regulations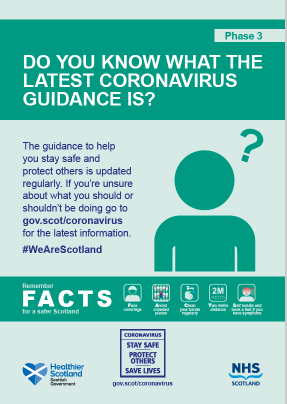 Every Tourism and Hospitality Business in Scotland MUST develop and provide for Guests an Operational Guide (Checklist) under the Scottish Government "(COVID-19) - Statutory Guidance for Hospitality Businesses" in order to remain operational at this time.
For the purposes of this Checklist, Conusg Bed and Breakfast is classed as a "Small/Micro Tourism/Hospitality establishment," defined as "Premises (inc. accommodation providers) less than 250m2."
A full list of Actions that Tourism and Hospitality businesses must take, and how Conusg is meeting and/or surpassing the required Standards, is available in your Self-Contained Suite. A copy can be forwarded to you on request at the time of your booking.